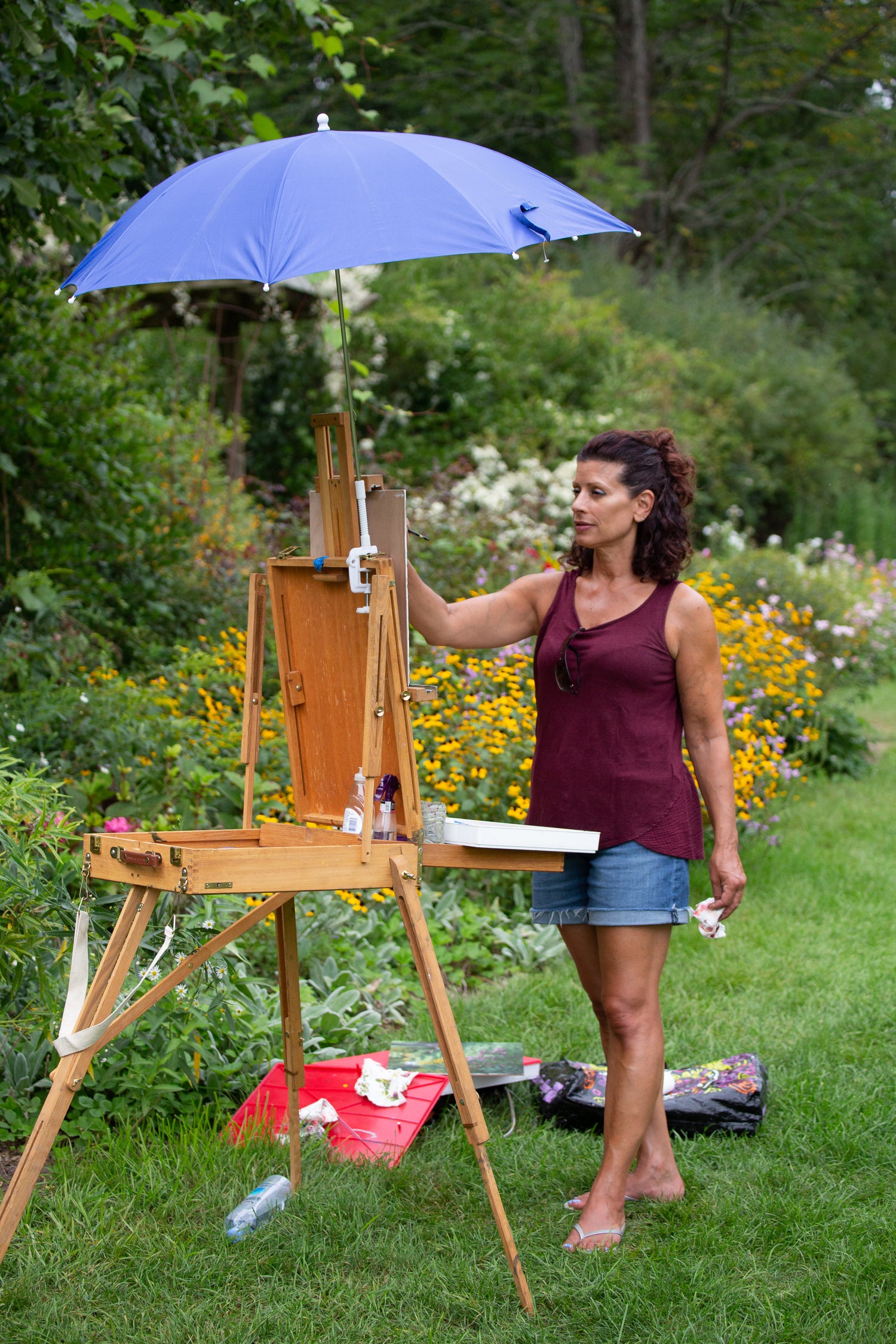 Welcome Art Enthusiasts!
Whether you're an art lover or interior designer looking to decorate a home or office, or a gallery owner seeking showroom sales, Francesca Pelaggi renders beautiful works of art in a variety of genres. She also offers her artistic talents for commissions of portraits, landscapes, still life's and custom ideas. For students, Francesca teaches a variety of classes and private lessons at her studio and various locations in NJ. Class instruction includes the use of acrylics, pastels, all drawing mediums, and polymer clay for both adults and children.
Other offerings
Etching

 

Etching on black granite is an everlasting form of art. Francesca etches florals, animals (pets), portraits, landscapes, vehicles, and more. Etching is a form of drawing and most subjects, if not all, work well with this unique genre of art.

 

Etchings make wonderful gifts to memorialize an endearing family member or pet. They can be framed and displayed, used as inlays in floors, fireplace surrounds, kitchen backsplashes or even as a feature strip in a shower surround. 

 

Prices range depending on factors such as intricacy and size. Tiles come in either 6"x 6", 12"x 12" or custom sizes. Custom designs are available for an additional fee.

6"x 6" starts at $150

12"x 12" start at $200

Once the design or photo is approved or received, along with a 50% deposit, your one-of-akind artwork will be completed within 2 weeks.

Here are some examples of my past works. 

Murals

Are you looking for a one-of-a-kind piece of artwork that will transform your home or office?

Create your own sanctuary with a hand-painted trompe-l'oeil of your favorite location, a vibrant garden paradise, or cherished memories of a time gone by.

For businesses, create a collage of images, using your logo and other graphic elements, displayed on the walls of your entry that your clients can appreciate.

The possibilities are endless, and so are the sizes, from a small portion of a wall to entire rooms from floor to ceiling.

Murals can be painted directly on the existing walls or on a mounted canvas, acting as wallpaper

All murals go through a design stage that begins with the idea collaboration between Francesca and the client, rough sketches, modifications as needed, and final color sketch prior to the commencement of the mural.

Past locales: Residential homes – foyers, kitchens, bathrooms, adult and children's bedrooms, wine cellars, rec rooms and finished basements. Businesses – offices, salons, and restaurants.

Turn your walls into a work of art that you will enjoy for years to come!